What are some cereals that are high in iron?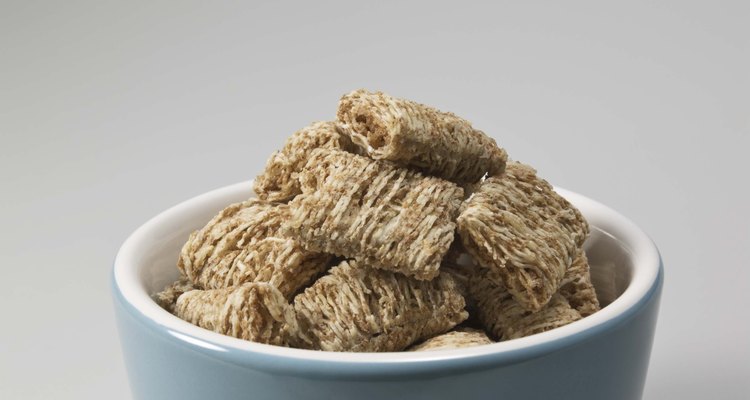 Jupiterimages/Comstock/Getty Images
One of the many nutrients that your body needs every day is iron. Iron helps your body make haemoglobin for the red blood cells, which carry oxygen. In other words, it's very important!
An adult woman needs 18 milligrams of iron per day, and pregnant women need 27 mg; an adult man should have 8 mg every day, notes the University of Georgia's University Health Center. Iron is found in many foods, especially proteins such as red meat and nuts. In addition, iron is absorbed well from plant-based foods. Therefore, cereals can be an excellent source of iron; many ready-to-eat cereals are fortified with iron. But how much do they contain? And what about hot cereals?
Cold Cereals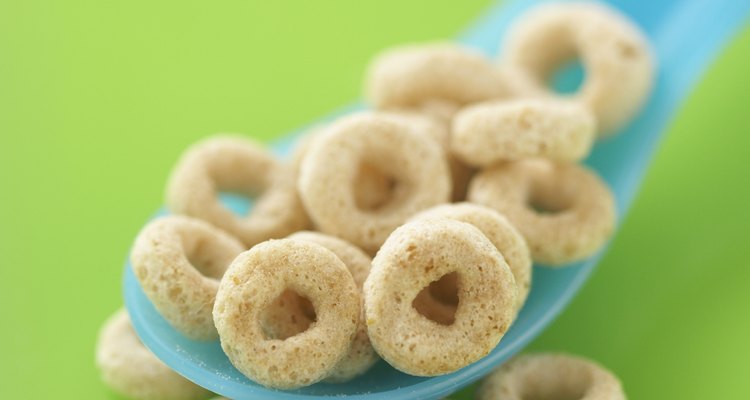 Jupiterimages/Brand X Pictures/Getty Images
Product 19 and Multigrain Cheerios both contain an adult woman's entire iron requirement in one cup of cold cereal: 18 mg. Regular Cheerios are also fortified with iron; there are 6 mg in one cup. Another cold cereal with significant amounts of iron is Kellogg's Smart Start Antioxidant, which, similar to Total, contains 100 per cent of an adult's daily iron requirement.
Other iron-rich cold cereals include Total with 18 mg of iron in three quarters of a cup, Ralston Wheat Chex, also with 18 mg per cup, and Quaker Corn Bran and Kellogg's or Post Bran Flakes, each with 8.1 mg of iron per cup.
Hot Instant Cereals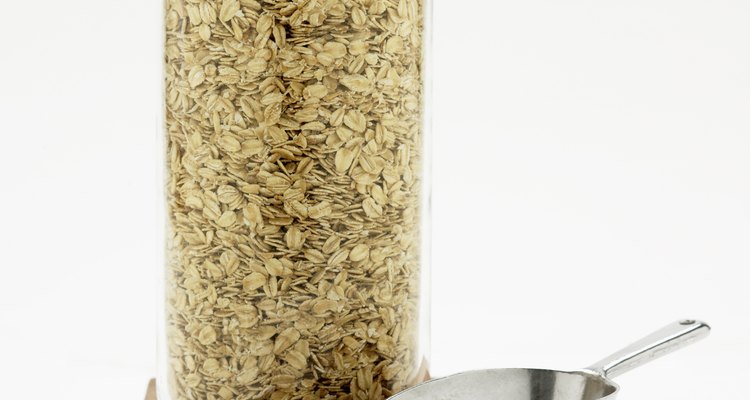 Jupiterimages/Creatas/Getty Images
Iron-enriched Cream of Wheat has about 6 mg of iron per half cup of prepared cereal. Many enriched baby cereals, such as oatmeal or brown rice cereal, are also high in iron; 6 tablespoons of dry baby cereal contains about 14 mg of iron. Instant oatmeal is usually fortified with iron and can contain between 10.6 and 13.9 mg of iron per packet.
Cooked Whole Grains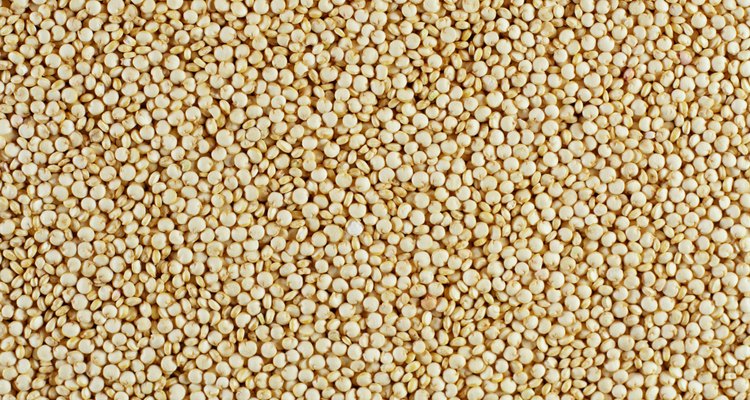 Ryan McVay/Photodisc/Getty Images
You don't have to rely on instant hot cereals. It is easy to cook up hot whole grains at home, and many of these are high in iron. A half cup of oatmeal has 1.9 mg of iron, and other hot cooked grains are even better sources of iron. For example, a cup of cooked quinoa has 6.3 mg of iron, and cooked pearl barley has 2 mg of iron per cup.
You don't have to rely on instant hot cereals.

A half cup of oatmeal has 1.9 mg of iron, and other hot cooked grains are even better sources of iron.
Cereal Supplements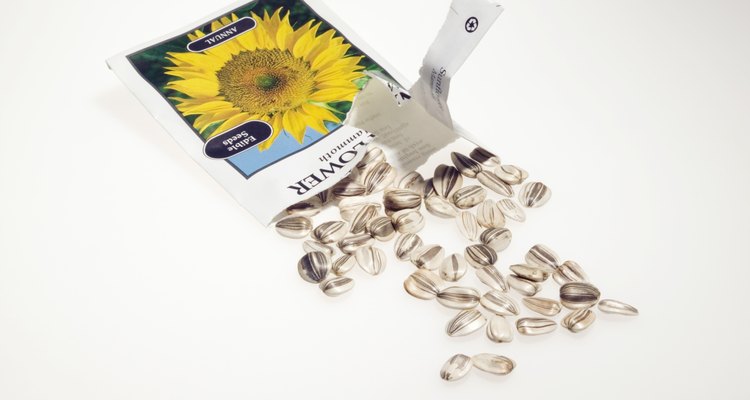 Jupiterimages/liquidlibrary/Getty Images
Toasted wheat germ is an excellent topping for hot cereals, and 2 tablespoons contains 1.3 mg of iron. Kellogg's All Bran can be eaten alone, though it is also delicious added to cornflakes or other cold cereals; All Bran has 4.5 mg of iron per half cup. Adding some sunflower seeds to your oatmeal will add 2.3 mg of iron per quarter cup of sunflower seeds; add a quarter cup of raisins, too, and you will add another 0.8 mg iron to your bowl.
References
Resources
Writer Bio
Laura Crawley has been writing professionally since 1991. She has written about urban history for "The Hillhurst-Sunnyside Voice." She has also written about New York City history at the Virtual Dime Museum website and about popular culture at Kitchen Retro. Crawley holds a Bachelor of Arts in English from Swarthmore College and a Master of Arts in English from the University of Toronto.