How Do Venus Fly Traps Excrete Wastes?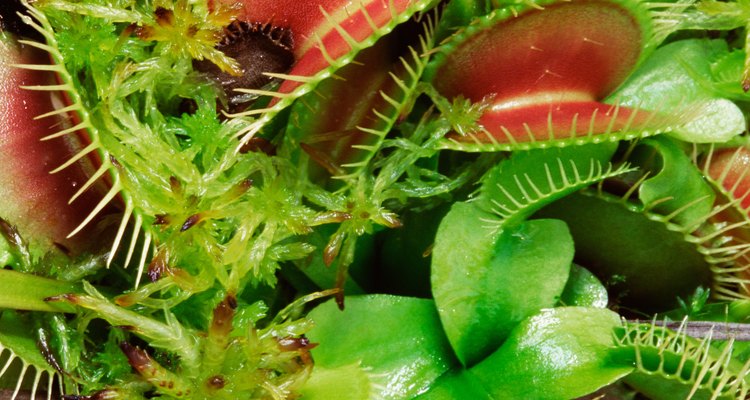 Jupiterimages/Photos.com/Getty Images
Venus fly traps are among the most popular of the insectivorous plants. These tropical plants, scientifically named dionaea muscipula, have two large leaf blades that sense the presence of insects and, as soon as the insect lands, snap shut to trap it.
First Stage of Digestion
Once the insect is trapped within the mouth-looking leaf blades, they begin to secrete digestive fluids.
Second Stage of Digestion
The nutrients from the insect are consumed into the plant using the digestive fluids, leaving only the waste, those parts of the insect that cannot be digested sitting on the leaves.
Excretion of Waste
When digestion is finished, the fly trap opens again, and the indigestible insect parts simply fall off the plant.
References
Writer Bio
Kevin Walker is a computer programmer who decided to take a few years out from the corporate life and see the world. He spent a total of six years living abroad and teaching English in China, Korea and Mexico before returning to his home in Texas. He uses his programming and teaching experience to write easy-to-understand computer tutorials.