Police officer duties & responsibilities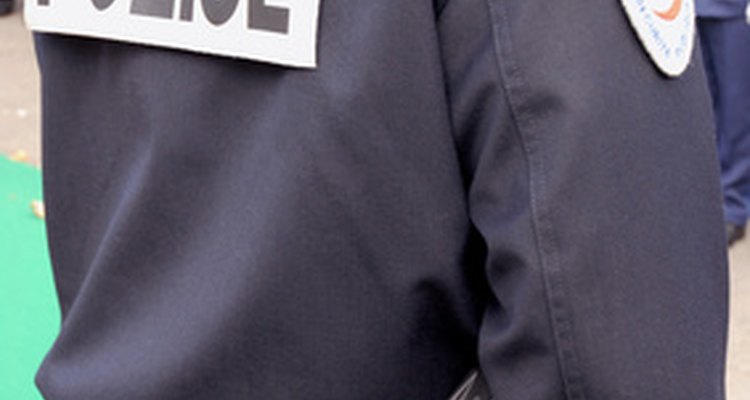 A police officer's duties and responsibilities can vary from day to day. These duties and responsibilities can often range from highly dangerous and highly physical work to paper work or desk tasks.
Whatever the assignment may be, a police officer is expected to carry out the commands of his supervisors and to enforce the law ethically in the area under his jurisdiction.
Patrol
Patrol assigned areas, whether on foot or vehicle. Patrolling an area provides a police presence for that area, which can deter crime and make people feel safer. During a patrol, a police officer can look for any suspicious activity, such as a broken window, and can provide quick assistance for anyone who needs police help.
Cite, reprimand and arrest
Cite or reprimand individuals who have broken the law. This can involve, for example, writing tickets or apprehending persons and taking them to jail. Apprehending and arresting persons can be dangerous and could involve chases, violence and weapons. Police officers also may be asked to escort prisoners to court or other locations.
Cite or reprimand individuals who have broken the law.

This can involve, for example, writing tickets or apprehending persons and taking them to jail.
Control crowds and traffic
Control crowds or traffic. If the power goes out and traffic lights don't work correctly, or if an area is seeing a high amount of vehicles, a police officer may assume control of traffic to help avoid accidents. For events with big crowds, such as parades or festivals, police officers can help to maintain order and provide a security presence to deter or stop illegal activities.
Investigate
Conduct investigations to solve a crime or suspicious incident. This routinely involves interviewing witnesses and suspects, as well as searching for clues that could lead to the crime being solved. A patrol officer might also work with detectives or other police personnel to complete an investigation.
Record keeping
Fill out forms, records and other necessary documentation. These typically document whatever action the police officer took, such as arresting an individual or handling a car accident. These reports are required for record keeping and may be used by local, state and federal police agencies.
First aid
Administer basic first aid. Police officers will also call in medical and fire personnel when more extensive medical attention or emergency response is necessary. Before medics arrive, police officers may be asked to perform CPR or other medical procedures that they were trained to do.
Respond to calls
Respond to calls that require police assistance. This could be a crime tip or a call to the police dispatcher. Police officers respond in the manner necessary, including multiple police officers going to the scene of the crime or special forces being brought in for a dangerous situation.
Testify
Testify in court. A police officer may be asked to testify, for example, to describe their memory of the scene of a crime or the actions of the criminal in question. A police officer may also be asked to share their findings from an investigation.
References
Resources
Writer Bio
Chris Brower is a writer with a B.A. in English. He also spent time studying journalism and utilizes both to deliver well-written content, paying close attention to audience, and knowing one word could determine whether a product is a success or a failure. He has experience writing articles, press releases, radio scripts, novels, short stories, poems and more.