Homemade Citronella Plant Spray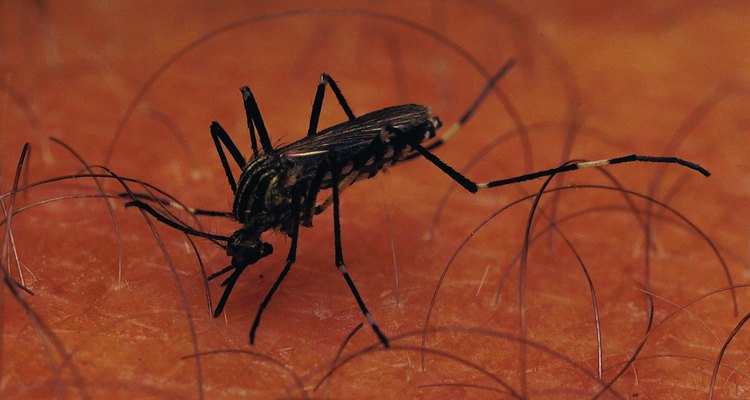 Stockbyte/Stockbyte/Getty Images
Citronella repels insects naturally. Commercial insect repellents contain harmful chemicals that can irritate the skin and harm the environment. You can make your own citronella spray to take with you so that you always have it on hand.
Citronella essential oil comes from the leaves and stems of the citronella plant, which you can purchase at most outdoor or craft stores. The odour is what repels the insects to keep them away temporarily.
Citronella repels insects naturally.

The odour is what repels the insects to keep them away temporarily.
Pour 1 cup of distilled water into a spray bottle. Distilled water does not contain minerals and impurities, which can interfere with the essential oils.
Add 3 tablespoons of citronella oil, 1 tablespoon of eucalyptus oil and 2 cups of vinegar to the spray bottle. Shake the bottle well to mix the ingredients.
Spray the repellent onto plants, yourself or your animals. This keeps insects away temporarily. When the insects start to return, you'll need to apply another coat.
References
Tips
Add more citronella oil to make a stronger repellent.
Warnings
Wash the solution off immediately if irritation occurs.
Avoid spraying the repellent onto your face or your pet's face.
Writer Bio
Angela LaFollette holds a Bachelor of Arts in advertising with a minor in political science from Marshall University. LaFollette found her passion for writing during an internship as a reporter for "The West Virginia Standard" in 2007. She has more than six years of writing experience and specializes in topics in garden and pets.