How to become a michelin star chef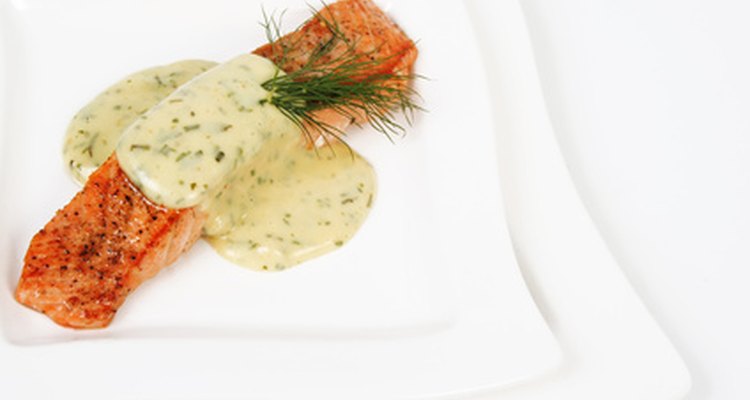 A common misconception is that chefs receive the Michelin star rating, however, only restaurants receive Michelin stars. The chef is fundamental to winning the stars, though. A second misconception is that a one-star restaurant is somehow not quite "up to snuff."
In fact, a single Michelin star is a rare achievement for a restaurant, and a multiple-star rating is very rare. Winning this recognition is the life goal of many professional chefs, and it is no easy task.
Get your first kitchen job at an early age in a restaurant run by a well-regarded French chef. Work hard and accurately and display your talent regularly to persuade the chef to take you on as an apprentice.
Strike out on the journeyman phase of your career once you have learnt all you can from your mentor. This is best done in France. Work in a series of restaurants under a number of chefs and learn all the stations of the professional kitchen. Be open to differences and remember that you are the student, not the master in all these situations.
A common misconception is that chefs receive the Michelin star rating, however, only restaurants receive Michelin stars.

Be open to differences and remember that you are the student, not the master in all these situations.
Get a sous chef position at a prestigious restaurant.
Work at the restaurant until the chef retires, then step into his role.
Run the restaurant pristinely. Balance brilliant creativity with beautifully crafted and time-tested recipes. The entire facility should be exquisitely clean and perfectly presented. Employ an expert wait staff that is knowledgeable about every item served at the restaurant and well versed on the content of an extensive wine cellar.
Tips
Another way to become a chef is to save money until you have a substantial nest egg, then consult a bank or some of your wealthy clientele to obtain enough capital to buy your own restaurant.
The majority of Michelin star-rated restaurants are presided over by chefs who went through an old-fashioned apprenticeship rather than a modern cooking school.
The prestige and success of the restaurant and the reputation of the chef with whom you are working as sous chef will factor into the amount of capital you can command when opening your own restaurant.
Michelin stars are most often awarded to French-style restaurants. There are several non-French recipients, but the odds are in your favour if you go French.
Writer Bio
Greg Walker has been writing since 1978. He has written for "One Magazine" of Denver, Sierra Style Magazines and "Edible Sacramento." Walker is a well-traveled, French-trained chef holding a Bachelor of Arts in English language and literature from the University of California.